Secure OS is the operating system which is free from intrusion and cyber attacks.

The main feature being protecting the os from threats, viruses, worms and malwares, it also encompasses all preventive-control techniques, which safeguards the data in the computer from being edited and deleted.
Secure BOSS Features
Three Tiered SYstem - A Normal User, Routine Admin & Super User
storage devices Disabled - The USB mass storage devices are blocked.
Password Policy - Maximum and minimum lifetime and expiry time for user passwords are defined. Password reuse is restricted.
Devices Disabled - The Wireless and bluetooth devices are blocked completely.
Volume Encryption - Tools are available to keep your data secure and safe by encrypting it.
Bootloader Protection - Only by providing proper authentication, the grub menu can be modified.
Intrusion detection system - Tools to monitor the file integrity and logging are provisioned.
BOSS Enterprise Management Suite - BEMS
BEMS provides End-to-End control and management on client nodes. Continous monitoring of end nodes and management of security policies Alerts on malwares detected & file integrity check in the end nodes are made available in the dashboard.
Components of BEMS
BOSS Domain Controller
Policy Management Server
Log Management Server
Network Authentication Server
Patch Management Server
BOSS Domain Controller
Manages users and groups from one central location
Can define authentication and authorization policies for the clients.
Can control the users by defining the applications that are allowed.
Policy Management
Policy server manages the process of handling changes to a system in a way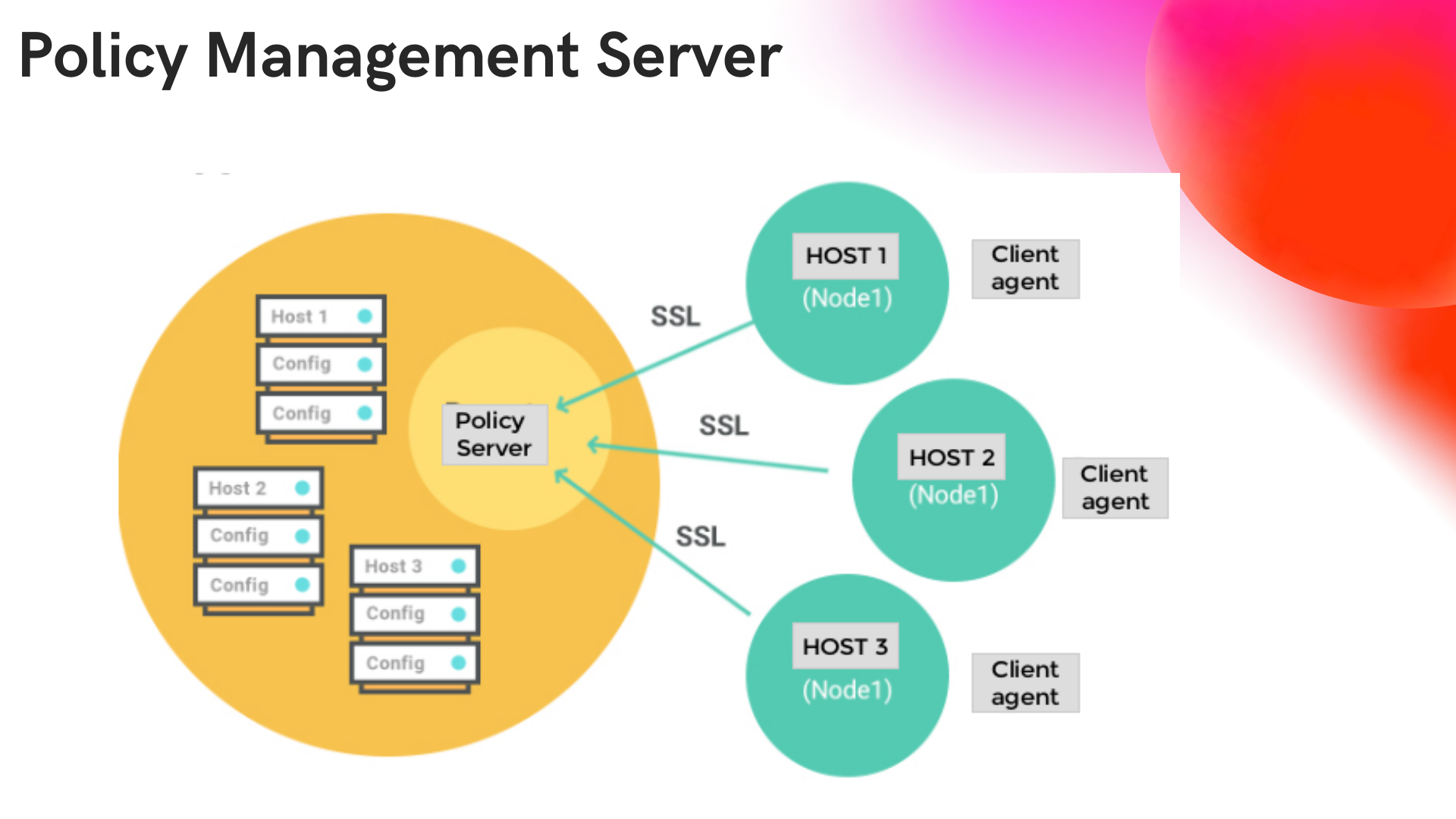 it maintains the integrity over time. It encompasses the practices and tooling to automate the delivery and operation of infrastructure. Manages important configuration information for all of the end nodes that it controls. Allows grouping of hosts and push specific set of policies in one go to all the machines
Patch Management Server
The repository maintained with security updates and bug fixes regularly. Automatic Patch Updates to Client - The Boss clients are provisioned to get updated with the new updates automatically.